FLAME RETARDANT PROFILES INDIA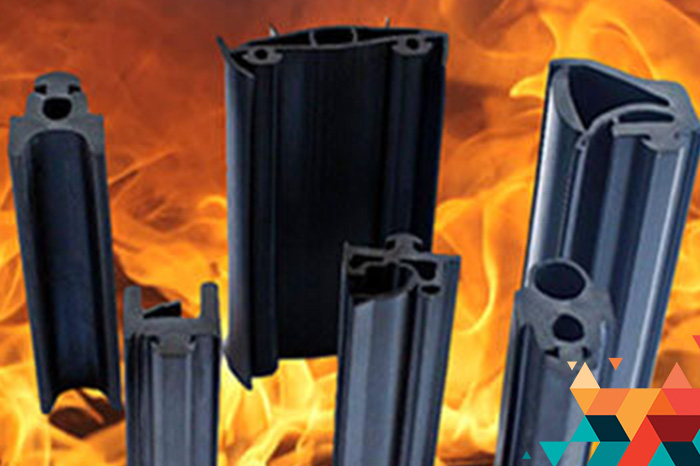 Fusion Polymers adds to fire safety measures with flame retardant profiles India. We are a leading flame retardant profile manufacturer who specialise in working with polymers. We have the experience and expertise of creating various flame retardant profiles for a range of clients.
We adhere to the strictest of flammability standards in our product design and composition. The Fusion Polymers' flame retardant profiles are used to meet flammability criteria in different industries — from consumer goods to automotive. Our insulating materials are used to create fire resistance for electronics, building material, consumer goods, furniture and other products.
Our Flame Retardant Profile Features
Precise design
Durability
Meeting flammability standards
Reliable production methods
Superior product quality
Easy incorporation with any product
Extremely effective insulating material
What You Get with Fusion Polymers
Timely deliveries: We promise timely delivery and a strict adherence to timelines. We understand that our deliveries impact overall scheduling and production volumes. Hence, we are always aware of keeping to the agreed timeline.
Customised design: Our design team works closely with clients to create customised flame retardant profile. We use high quality polymers that are ideal for extremely precise design. This allows us to meet the growing demand for specialisation and design specification. Our state-of-the-art manufacturing facilities ensure that we can create profiles with extreme precision. If you have the design, we have your profile!
Experience: We have a long experience of working with various clients in making flame retardant profiles India. In the course of our manufacturing journey, we have tackled various issues, honing our product with each challenge. We have witnessed the changing trends and requirements in the industry. In the process, we have developed an instinctive understanding of what works best of our clients — designs and solutions that can be adapted quickly, while meeting strict flammability standards.
Wide-ranging expertise: Product development requires technical knowledge and skill. That is why our team has depth, expertise and experience. We have a team of highly qualified engineers and technicians. Our dedicated engineers' team is involved in every aspect — from client support to product development and product supply.
Superior production facilities: The company has installed state-of-the art machinery with sophisticated manufacturing facility, precision tools and testing equipment. Our cutting-edge tools include microwave curing system for EPDM profiles. This is why we are counted among the leading flame retardant profile Manufacturers.
To know more about our range of flame retardant profiles, call us.
Sr. No. 133/1, Plot No. 22, Nr. Advance Techno Forge, B/h Ishwar Weight Bridge, Padavala, Sapar-Veraval, Rajkot-360024, Gujara, India.