BUS BODY PROFILES MANUFACTURERS INDIA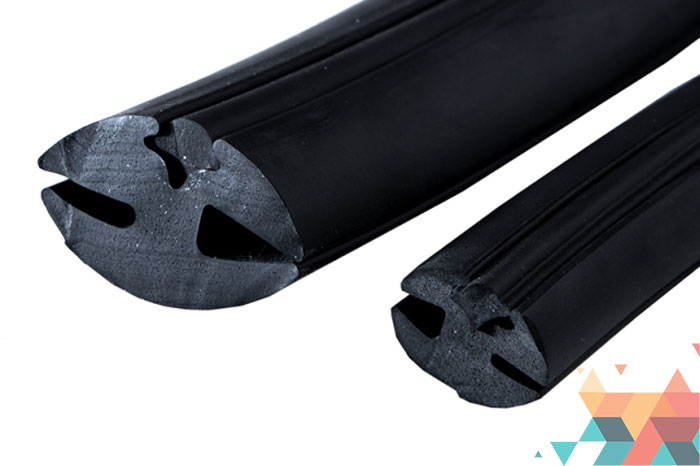 Fusion Polymers are leading bus body profiles manufacturers in India. We offer modern designs and top class manufacturing using EPDM rubber profiles. Our effort is to ensure that our products are the best in the market. At Fusion Polymers, we are working with cutting-edge technology in manufacturing to ensure customized and tested products that can last the demanding conditions of bus body profiles.
We Offer All Bus Body Sealing Parts. Our Bus Body Products Include
Windshields
Door seals
Wheel Arch
Window seals
Why Use EPDM Polymers For Bus Body Profiles and Bus Body Sealing Parts?
Lightweight: Polymers are one of the lightest structural elements. Today polymers are used to make different body parts. Lightweight materials mean a lighter auto body. This has many benefits, since a lighter body requires less fuel and increases engine efficiency.
Design freedom: Polymers are one of the most ductile materials when it comes to designing and casting. With polymers we can start the design process at the very beginning, setting the component to any particular specifications. This allows for extreme precision and freedom to design any component. We can design bus body profiles India like wheel arches to the exact dimensions.
Longevity: Polymers are scratch, infestation, and corrosion proof. They are resistant to most corrosive elements like humidity or high heat. EPDM bus body profiles like bus body sealing parts can last for a very long time.
Tight sealing: Polymers like EPDM have a flexible body that can tightly seal any element without completely closing it. The flexibility of the structure allows for frequent use that does not threaten its structural integrity. In other words, we can use EPDM to make tight door and window seals. The frequent use will not loosen these parts or damage them in any way.
Safety: The tight sealing action of polymers is critical in meeting modern automobile safety standards. It ensures that all sealing parts do not come apart easily.
Fusion Polymer Bus Body Parts Features
Modern design and finish
Customised design to ensure tight sealing and precision
High standards in manufacturing of EPDM
High manufacturing standards
Fusion Polymers brings with it an extensive experience of the automobile design field. We are counted among the leading bus body profiles manufacturers because of our commitment to quality and performance. Our design team works closely with clients to understand what they need in order to create a functional and high-performing blueprint. The manufacturing team then takes over to bring these ideas to life.
If you want to know more about our bus body profiles, call us.
Sr. No. 133/1, Plot No. 22, Nr. Advance Techno Forge, B/h Ishwar Weight Bridge, Padavala, Sapar-Veraval, Rajkot-360024, Gujara, India.